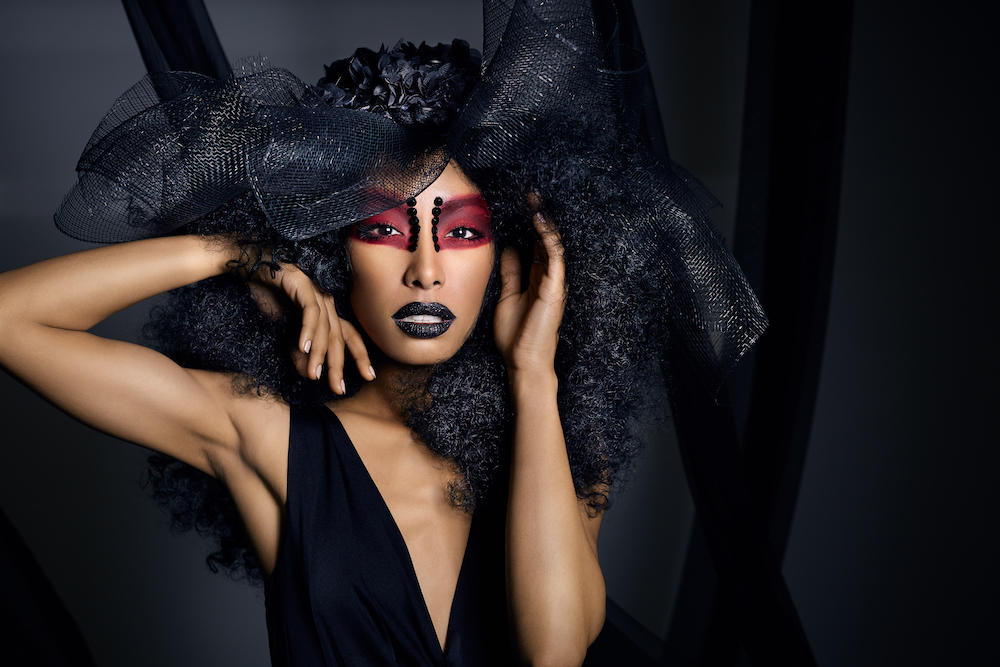 Nyx. Goddess of the night.
Daughter of Chaos and the only goddess Zeus ever feared. Sultry, powerful Nyx was the inspiration for our latest diPietro Todd Creative Team photo shoot.
Creative Director Nona Zandinejad has always been influenced by Greek and Norse mythology, and wanted to create a vision of how Nyx would look in modern times.
For that perfect balance of darkness and beauty, Nona created a soft, romantic flow with the fabric and movement all around her while the model's face and body portrayed the goddess' power. Nona chose a dancer as a model for this shoot in order to capture the strength, elegance and movement that Nyx embodies.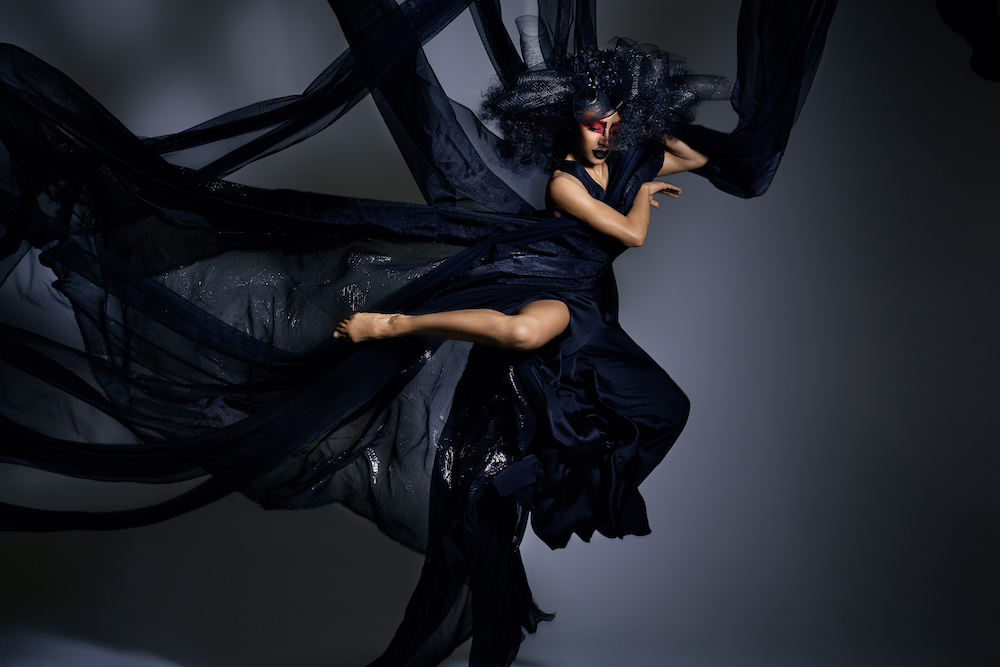 The makeup is bold, sexy and dark, and the wardrobe is designed to look like an extension of her person, moving with her as if it were a part of her body. Nona combined her background in fashion with hair on all the custom wigs she made for this shoot—using a blend of hair and fabric for the wigs to create multiple layers of texture and dimension.
"Nyx" portrays a feminine power and beauty, and the mystery of the night, just as the goddess Nyx rules over the world of ancient Greek myth and legend, and has for thousands of years.
Click here to view the whole collection.
Creative Director & Hair: Nona Zandinejad
Makeup: Angela Tang
Model: April Denise
Assisting: Creative Team
Comments