The right hair products can change lives for the better. It may sound dramatic, but it's true.
For years, diPietro Todd has offered full product lines from global leaders including Kerastase, Rene Furterer, and Shu Uemura Art of Hair. But with amazing new products being launched constantly, it's time for a shakeup in the lineup. We're staying true to Shu, Rene and Kerastase, but our retail and styling pros are also scouting new brands on the block to pick and choose specific products we know our guests and our team will love. (We've tried them ourselves, and can vouch). Say hello to two products lines sure to claim a spot in your heart and your beauty routine, Leonor Greyl and R+Co.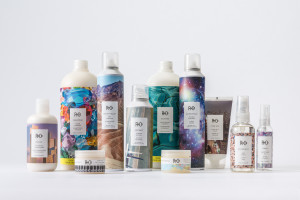 You won't have to sell your soul to afford these products, either — our newer price points are as competitive as you'll find. So you look great … and feel great … within your budget. Plus, all our products are guaranteed, so if they aren't your ideal, return them. Life-changing? … not so much. Life-enhancing? Absolutely.
Now here's where the life-changing part comes in: diPietro Todd is donating 1% of our product proceeds to #HairToStay, a national fund that helps patients reduce or prevent hair loss during chemotherapy with a new scalp cooling system. The system has recently received FDA clearance, and this fund will be used to help support the cost of treatments for patients in need. The program focuses on preventing hair loss in chemotherapy patients using cold caps that continuously cool the scalp. This is a proven method to reduce or eliminate hair loss due to chemotherapy.
"I've been in the business for a long time, working with clients with cancer," says Andrew Todd, diPietro Todd founder. "It's heartbreaking to have to cut someone's hair short or shave it off because they're going through treatment. This is not a haircut they're excited to get. There's nothing worse than having to go through this treatment, and your energy should be going into getting better, not losing your hair.
"Recently I got a call from a friend affiliated with the oncology department at UCSF Medical Center. She told me they're doing FDA trials on automated cold-cap systems, and of course I was interested in it. Our industry is the perfect place to get the word out about this. Cooling caps are not currently covered by insurance, and it's not right that only the rich should be able to save their hair during cancer treatment."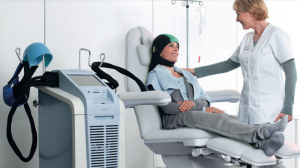 Other changes we're making to support all this include revamping our website to make it quick and easy to buy our retail online. As of now, you can request needed items from a manager and have us ship it directly to you. In the future, we'll have an easy online ordering platform so that you can do it in a few clicks of a mouse. Wherever you are, you can get your favorite products and support #HairToStay while doing so.
diPietro Todd is a group of likeminded people dedicated to making you look good. That means we stay on the forefront of style and beauty. With new products coming out all the time, it doesn't make sense for us to limit the brands we sell (no matter how great they are). Similarly, with new life-changing technology that could eliminate a traumatic side effect of cancer treatment, it makes all the sense in the world for us to support it.
There's no better way to shake things up than to jump into the future headfirst.
Best,
Andrew Todd
Comments